Glass Glazing Services
NEP Glass provides a distinguished finished project for a diverse scope of commercial and residential clients. Our capable design and contracting teams will consult with you to match your personal tastes and preferences with a scheme that not only has a visually arresting design but is durable and functional. We only use the finest quality materials in every project, from specialty glass installations to large-scale architectural projects. Please visit our gallery of finished works to discover the remarkable effect our glass and glazing can have on any structure.
Architectural Windows
At NEP Glass, we understand the impact that glassworks can have on a building's image and the individuals there. Our seasoned experts will work to make any architectural endeavor a complete success with a wide range of customizable options to complement any building style. We can expand upon any motif: to blend with the surrounding architectural elements or to make a bold statement through the setting of the angle or curvature of the glass.
Entrances
An entrance can say much about an organization, and a properly designed and installed entrance with premium glassworks conveys refinement and capability. The trained professionals at NEP Glass can work with you to make any entrance – whether for a storefront, office interior or building exterior – reflect the client's singular tastes. Give visitors the right first impression with an entrance by NEP Glass.
Glass and Glazing
We offer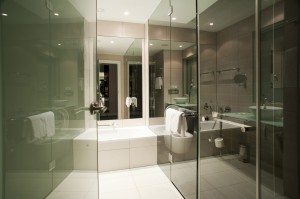 a broad scope of glassworks and glazing services for any project, commercial or residential, including the installation of custom window systems, curtain walls and a range of skylight options. We also provide aluminum and FRP door systems to bring that customized look to any structure. Are you looking for glass specialty glass options? NEP Glass provides an array of speciality glass that can finish any home or business design with style, all at an affordable rate. Ask us about the endless options in glass and glazing today!
Contact Us
Are you in need of a new glass installation? Please contact us via our web form or call us directly at 315-823-8800 today.